8 Reasons Why Jumping In To The Pool Is The Perfect Way To Beat The Summer Heat
This summer is particularly killing and if you're dying in the heat as much as I am, you should definitely consider undertaking swimming. It won't make you sweat like a pig like every other form of exercise in this weather and at the same time will keep you active and help you build your stamina. Swimming is also incredibly fun and joyful, ensuring you're not easily bored with your workouts and this way you can maintain an active lifestyle. If these reasons are not enough to convince you to start swimming, read our list to know more.
Swimming is the perfect calorie burner.
Are you worried that munching down on those extra chocolate bars and guzzling down beers is going to make you fat? Well it probably will, unless you decide to go swimming and burn off those extra calories. An hour of swimming can help you burn more than five hundred calories and you continue to burn calories even once you exit the pool because swimming actually increases your metabolism levels!
Swimming is an inexpensive sport.
You don't need to invest in any gear to swim except your swim suit and a swimming cap, you can easily buy an inexpensive swim cap at Cosco and you're ready to hit the pool! There is a lot of other swimming gear you can buy but that completely depends on your budget.
Swimming helps you increase your body flexibility.
Because of the buoyancy of the pool water, the force of gravity is counteracted on your muscles and bones. This is why swimming is a form of low impact exercise that lets you relax your muscles. Relaxed muscles lead to increased flexibility. The range of motions required to swim, further stretch out your muscles, making you healthier.
Swimming helps you shape-up and tone your muscles.
You have to move both your hands and legs to propel forward in the pool, pushing aside water while doing so. This helps in increasing your muscle strength and actually shaping your body to give you a leaner swimmers body. Swimming actually helps reduce stress levels!
You can just disappear under water while swimming without any noise or disturbance from the outer world. You have zero interaction with any form of technology, leaving your mind completely free to wander off. This will naturally help with your stress levels because even if it's just for an hour a day, you can just let everything go.
You don't need to a team to take up this sport!
You don't need a buddy of team mate to go swimming. You can very well go swimming by yourself and therefore there is no need to rely on anyone else. This definitely increases the appeal of this sport because you can do it at your own time and convenience.
Anyone can take-up swimming regardless of their age or weight.
You don't have retire from swimming unlike other sports and the impact on your muscles doesn't stress them out over a period of time so you can actually keep swimming no matter how old you are! Swimming is also the best form of workout for you if you're over-weight because the buoyancy of the water makes you feel lighter and makes your workouts easier.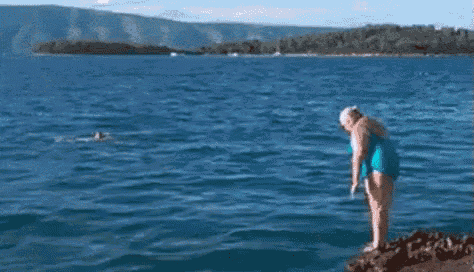 Swimming makes you feel lighter, almost like flying.
We haven't built the technology to let individuals fly yet so swimming is the next best thing. Swimming also releases endorphins into your blood stream making you happier and calmer, so put on a pair of goggles from Cosco, just float in water and pretend to fly.