Nellore State Open Badminton Championship Play Win With Cosco
Do you still savor that red ribbon or that gold medal from your childhood???
I do, and am sure everyone out there does too… Although since my childhood was taught that winning is not important but participation is…thus being a player one needs to play with full zest, energy, and passion with an aim to make the most out of this moment.
The competitions hold a relevant role in motivating students to perform and excel further and make them realize that there is much more than just winning the prize.
The small token of appreciation awarded in the form of trophies, ribbons, money or the certificates help to build the confidence in the player to be a champion in future.
Also, these beautiful additions help the players to acknowledge their effort, participation, and their passion through the means of trophies or certificates, and always remind them that they were part of a team.
To continue the legacy of acknowledging and appreciating the efforts of every player Cosco has teamed up with the State Badminton Championship, wherein there is going to be a glut of appreciation from Cosco team.
When Is The State Badminton Championship???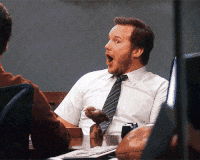 The state badminton championship is going to be held in Nellore – Andhra Pradesh, from 25th to 28th May 2018. This championship is going to be for the Under 12, under 14, under 10 students to unleash their talents and skills of badminton playing.
How Cosco Will Acknowledge The Talents
Being a leading sports and fitness equipment provider, Cosco has always been into the process of relishing rewards for sports fanatics and students, so they can improve their overall fitness and health while carving a niche for their skills at the global front.
To carry this legacy forward, Cosco will be sponsoring 1 lac INR cash to the winners, along with the shuttle boxes to 1200 participants and is sponsoring the150 platinum shuttle boxes.
This all is going to be a part of Cosco sponsored State Open Badminton Championship, where the participants will improve their skills.
A Word About Cosco
Cosco is a leading sports equipment manufacturer, which provides the durable and quality laden sports and fitness equipment to a larger customer base.
If you want to buy the best badminton accessories, then you must get in touch with Cosco at: