'Marks never define a person or his/her talent…'
I would like to begin with this adage and the reason is very simple…now when the board exams are over, the students who are waiting for their results, are going through the constant panic attacks of the result, which only make them get to dig into more depression and make them compromise their mental state.
Recently while talking to my younger sister about the weather condition, she from nowhere popped out amidst the sobs, 'Do you know what it's my exam result which is going to be declared next week, and what if I will fail, the mere thought of that situation gives me bugs and force me to take some adverse steps…'
I was truly shattered to know her condition, but then I made her realize that marks are not going to decide your future and you MUST NOT worry further, but in return, I received a shallow promise with a fake and forceful smile from her end.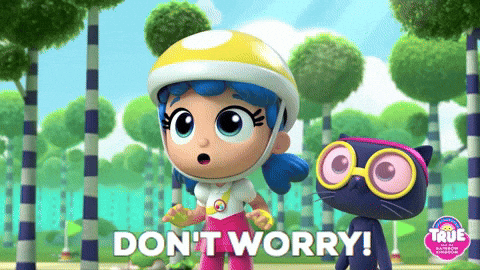 ALAS!!! But this story is not just from my home, but this is a very common thought process, every student goes through during the result time, and there are couple of other factors which happen with the body, where body loses its interest in food and sleep, since there is time-bomb ticking under the chair always, which keeps on reminding you of the worst to happen,
I too had gone through this situation and believe me the stress of result is nothing new and very existed in my time as well and it will remain always, but the way you will beat this odd of your life will define the person hidden with you.
Unfortunately, the slight increase in the peer pressure and the career competition have led to some more adverse situations to occur due to the exam stress, and it directly t hits the students' mental, physical and health state.
But no matter how much you would be given advice there would always be a fight of different points in your mind and if it is not maintained, it can lead to some catastrophic situations for you.
I know instead of telling you the right advice which must be falling flat on you, it is better than I must suggest a series of measures to beat this anxiety and come out of this mayhem with flying colors.
And the measures are:
Breathe deeply and calm down and have a sip of cold water to release your tensed nerves.
Talk and discuss- you must not blanket yourself with your own fears and insecurities rather you must open up to others and must share your pain.
Practice Yoga- Yes Yoga does not only help you heal physically but it is the best therapy to attain peace and calmness n your life and keep yourself stable mentally.
Since I care for my sister J so I have ordered the Yoga mats and from my favorite spots brand Cosco. I would recommend you also order the Yoga accessories from a leading brand Cosco, and help your loved ones to come out this turbulent situation.
Last but not the least, Remember, that albeit exams have the relevance in our lives, but they are not just one source of attaining the successful future.
So practice Yoga with the right accessories and calm down for the better future.
If you want to buy the best Yoga accessories, then you must get in touch with Cosco at: