5 Things You Should Know Before Using Weight Lifting Equipments
An important part of complete weight loss and fitness program is involves weight lifting. These types of exercises are also known as strength or resistance training. Weight lifting is important when paired with cardio exercises to help you reach your fitness goals.
If you are planning to start weight-lifting, you should know 5 things, including the types of exercises, benefits and equipment involved.
Weight Lifting Benefits:
Weight lifting goals are to strengthen and build your muscles and to burn fat. Apart from this, weight training offers multiple benefits to improve your health and physique. Some other benefits are:
Better joint and muscle balance and coordination.
Better sleep and psychological well being.
Reduced injuries and increased bone density.
Strong muscles and endurance.
Decreased risk of obesity and high blood pressure.
Weight lifting Equipment
Your types of exercises and equipments depend on your weight lifting objectives. Weight lifting equipment includes dumbbells, cable, barbells and weight lifting exercises include bench presses, cable rows, triceps, biceps, and squats.
5 Things to Know Before you Start Lifting Weights
1. Goals
Set the goals you want to achieve for weight lifting to plan a custom-made program to meet your needs. This may include toning, bulking up, increasing strength, endurance, or slimming down. Your objectives may determine the equipments you use, types of exercises you do and the length of training time.
2. Need for Coaching
Having a professional and certified trainer is important for effective results and to reduce the likelihood of injuries such as fractures, strains and sprains. With a fitness coach you may learn the proper exercises, forms and techniques.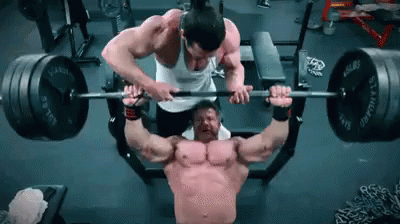 3. Muscle Groups
You can achieve your without overtraining yourself by focusing on all the main muscle groups. Major groups are upper body pullers and pushers, which includes the biceps and chest, the lower body pullers and pushers include calves and hamstrings.
Proper eating and getting sufficient sleep and rest is important for your fitness. You must follow a balanced diet which includes carbohydrates, protein and healthy fats. With the adequate sleep, your body will build muscle mass and will be better equipped to grow.

5. Safety Precautions
Follow the safety rules and precautions to reduce the risks of injuries. This involves doing the right techniques and forms to avoid overtraining of muscles and poor results. COSCO offers its customers a great variety of sporting goods, health & fitness equipment of international quality. Buy the best gym equipments from Cosco for a better workout. For more information visit website http://www.cosco.in/